The Challenge
Appointed by Manchester City Council in March 2010 initially to develop and implement their £10M+ pa Capital Highways Programme then to develop and progress their Highways Asset Management Plan.
Our Approach
Developed a 2 year Capital Programme in accordance with Council requirements, obtaining approval by Head of Service
Designed and developed Programme Management Processes implemented across the Highways Service
Carried out Gap Analysis of Highways Asset Management requirements and defined a HAMP Implementation Plan adopted by Head of Highways Service including:
o  UKPMS system installation and operation
o  Processes and Policy implementation
o  Data Capture and Management Reporting
o  Asset Management Culture and organizational skills
o  Led Implementation Plan actions to improve the Council's ability to assess highways asset condition and translate into condition-based funding submissions
Developed a Performance Management Framework for Highways Services responsible for:
o   Key Performance Indicator definition and reporting
o   Performance Dashboard development
o   Operational efficiency improvements
Project Outcomes
Recognition of importance of good long term asset management planning, utilising validated data and developing an internal asset management capability. The Council's Highways Service is still progressing actions based on the 2010 Implementation Plan for adoption of Best Practice Highways Asset Management and currently (2014) awaiting approval for an additional £100M funding.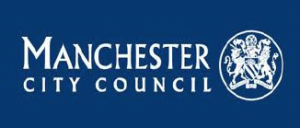 "Essency Consulting worked with Manchester City Council's Highway Services Client Team - Strategy and Performance, playing a key role in the development of the highways asset management tools for the Council. Scott is a very enthusiastic, hard-working, committed and reliable person, someone who has the rare ability of combining excellent technical expertise with outstanding communication skills.

Maria Gil, Capital Programme Manager, Manchester City Council